Is cremation your choice? It is often thought, cremation is the final disposition. What do you plan to have done with the cremated remains? Often times cremated remains are taken home. But then what? It is left up to our children, sometimes grandchildren to make a choice. Sometimes cremated remains are placed in a favorite container, such as a turtle...or other favorite collectible and unmarked. Family members clean out house not knowing it is an actual urn and either donate or sell on a garage sale. Final disposition should be a place where a memorial can be installed or at least where family knows that burial, scattering or placement has occurred.
In ground, above ground, cremation area or traditional areas give a variety of choices.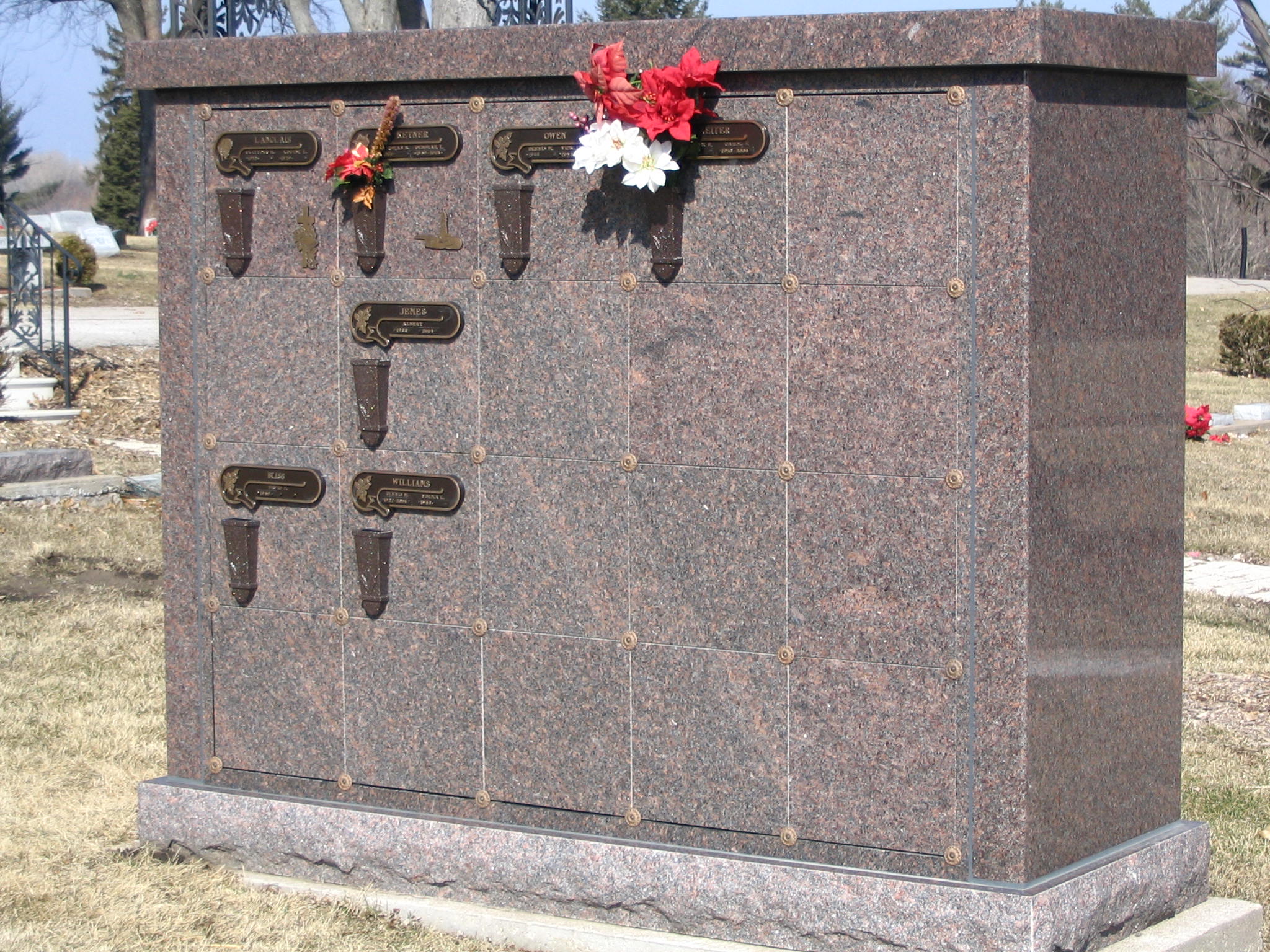 Columbarium units provide above ground burial. Two Columbariums are installed in Pine Hill with plenty more planned as the need arises.
Each niche in the columbarium can hold two urns depending on size of urn.
Family columbariums are available as well as cremation benches and other products to accommodate above ground burial.